TRAVEFY PROFESSIONAL: FEATURE DETAILS
Simple features for perfect itineraries.
Create & edit effortlessly.
Build beautiful itineraries and price quotes in minutes from one simple interface. Add hotels, landmarks and more from Travefy Professional's integrated worldwide database of millions of places—or create your own.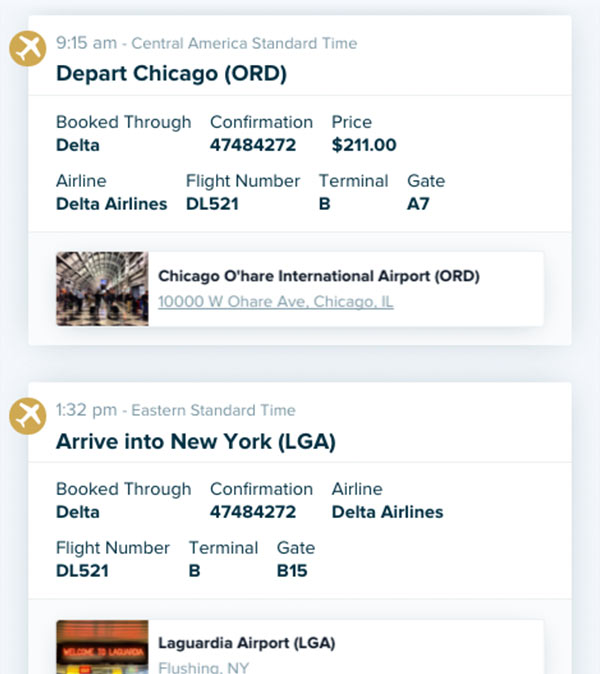 Import reservations.
Stop manually entering booking details—just forward booking confirmation emails to Travefy Professional. Booking details are then imported and added automatically to your customer's itinerary.
Customize with your expertise.
Showcase your expertise with Travefy Professional by customizing each itinerary or proposal. Save your own content, places, ideas and events to your library to use on any itinerary. This is helpful in presenting popular upsells and recommendations to your customers.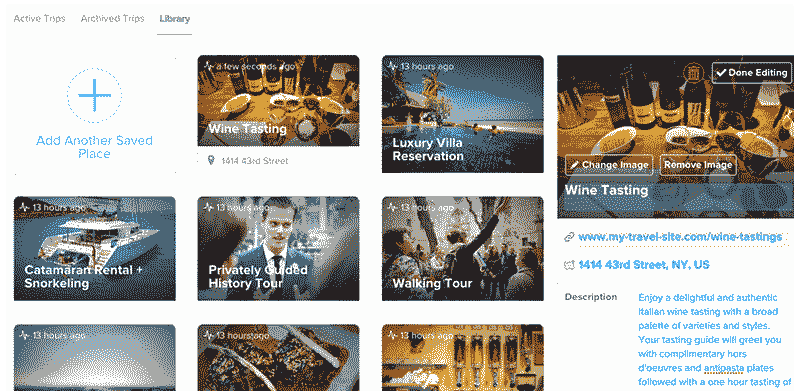 Share itineraries.
Effortlessly create itineraries and enjoy auto-generated online and PDF versions including rich details, maps, photos and more. Or give clients access to unbranded mobile apps with their itinerary—featuring your logo and contact details.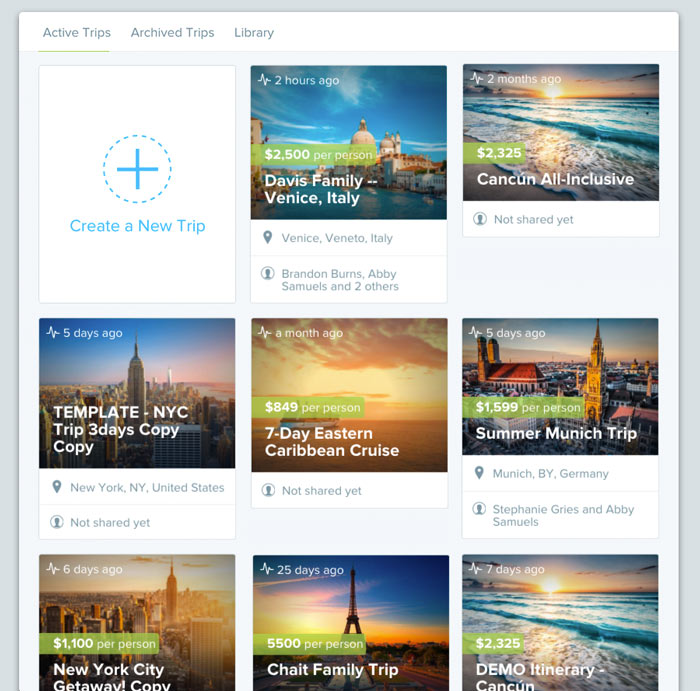 Save time with templates.
Any itinerary on Travefy Professional can be copied and customized to save time creating new versions from old itineraries.
Get started with Travefy Professional.


Copyright 2016. Travefy, Inc.